News
---
Video Advertisement for Counseling Services for Women
---
Offering Autism Services

</font face>
September 15, 2017) – Claribel Severson, MA, NCC, LPCC has opened The Therapist, PLC a neuro-diverse mental health private practice located at 324 S 5 St, Sui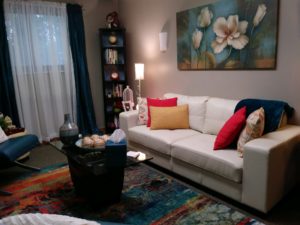 te J, Brainerd, MN 56401.
Severson previously provided services at a local community mental health agency where she worked as an outpatient therapist. During that time, Severson developed an interest in Asperger Syndrome, now classified under Autism Spectrum Disorder (ASD), and obtained an autism certification from the Autism Society of Minnesota. Most recently, Severson received training from the University of Minnesota Center for Neurobehavioral Development for the ADOS-2, the gold standard for autism assessment. She hopes to begin providing much needed autism assessments in the community, sometime next year.
Severson obtained a Master of Arts in Professional Counseling from Liberty University, Lynchburg, VA where she also focused on life coaching. She is currently pursuing a Doctor of Philosophy degree in psychology, which will allow her to engage in autism research. Her dissertation will focus on positive outcomes for marriages where the husband has a diagnosis of Asperger Syndrome.
Many new services are being developed at The Therapist, PLC for individuals ages 7 and older and include individual therapy, social and executive functioning groups for individuals with a diagnosis, skills and training groups for parents, and therapy groups for women married to men on the autism spectrum. Severson also hopes to add training and consultation for providers, educators, and employers. "I have a passion for autism spectrum disorders and want to create awareness and acceptance," said Severson whose passion for autism comes from personal experience. "I am hoping to expand much needed services in the community, and help foster an environment where these families and individuals can flourish."
While Severson says The Therapist, PLC will provide expanded autism services, she also hopes to maintain a neuro-diverse practice by offering conventional mental health counseling, marriage therapy, and life coaching services to neurotypical clients. Additionally, Severson is a Spanish native speaker and will be providing counseling and translation services to the Spanish speaking community.
For more information log onto www.counselingandlifecoaching.com or call The Therapist, PLC at (218) 454-3288.
---