Autism Assessments
---

    Autism Asperger Screening for Adults & Children
---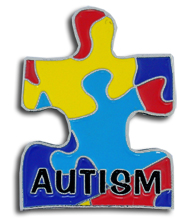 If you suspect that you or your child may have an Autism Spectrum Disorder, you may complete this short screening. An elevated score may help identify possible autistic traits, but are not necessarily an indication of autism. If you receive an elevated score as indicated by the test instructions, it is recommended that you seek further evaluation. Please follow up with your Primary Care Physician, Mental Health Professional, or Pediatrician for a referral to a qualified provider.  The links for each test is provided below. The Therapist provides evaluations for adults. For child and adolescent evaluations, a qualified provider list is available at the  bottom of Resources page.
Who designed the test for adults?
The autism-spectrum quotient (AQ) is a questionnaire published in 2001 by Simon Baron-Cohen and his colleagues at the Autism Research Centre in Cambridge, UK. Consisting of fifty questions, it aims to investigate whether adults of average intelligence have traits of autism or one of the other autism spectrum conditions. Take the AQ test here.
Who designed the test for children?
The Childhood Autism Spectrum Test or CAST (formerly the "Childhood Asperger's Syndrome Test") is a 39-item,  yes or no evaluation aimed at parents of children between the ages of 5-11. The questionnaire was developed by the Autism Research Centre at the University of Cambridge, for assessing the severity of autism spectrum symptoms in children. Take the CAST test here



---


Autism Quotient Screening for Adults

Childhood Autism Spectrum Test